Intro to Golden Shield Qi Gong
Intro to Golden Shield Class - Super Strong Immune Function, Strong Healthy Bones and Joints, Anti-Aging.
In this class we will have a core focus on building a stronger immune function. There will also be forms which are very effective for strengthening bones and joints, as well as techniques for removing stagnations and blockages, and general anti-aging.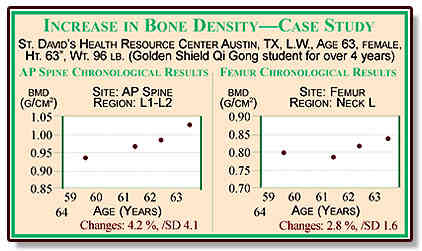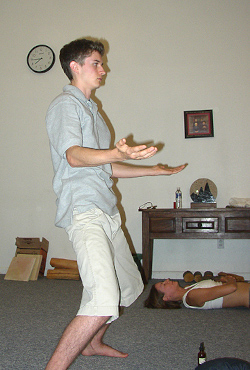 As for bones and joints... many people do not give this part of their body much thought, unless it is causing them problems. That is sort of like driving around with a slow leak in one of your tires. If you do nothing until your tire is completely flat you have a problem. If the flat happens at rush hour on the Interstate, and it's 105 degrees outside, you have a really big problem.
In Golden Shield we believe it's good to do the big things while they are still small. Strengthen your bones and joints before the doctor tells you it's time for a joint replacement.
Most people start experiencing some bone degeneration in their 50s and beyond. Some start even earlier. Again, in the beginning stages this is not usually something that we physically notice. And as a side note... weight lighting is not the total solution to this problem as is commonly thought. If it was, NASA would not be desperately looking for a solution to the bone degeneration that astronauts suffer from after extended time in outer space.
It is helpful to challenge our body with weight bearing exercise, but weight bearing exercise is only part of the solution. More is needed if you want strong healthy bones for your whole life. We have the solution.
You will learn the beginning techniques for correcting this problem. These forms are similar to what you would learn in our Temple Style Classes.
Intro to Golden Shield is a great class if you are wanting to learn how to work with your energy:
How to build more Qi.
How to effectively and correctly circulate your Qi.
How to call your Qi back into your body.
How to correctly and effectively store your Qi.
How to use your Qi to deeply ground and center yourself.
How to stop unwanted empathetic experiences.
How to heal yourself.
...and more!
I look forward to meeting you. Thanks for visiting my site.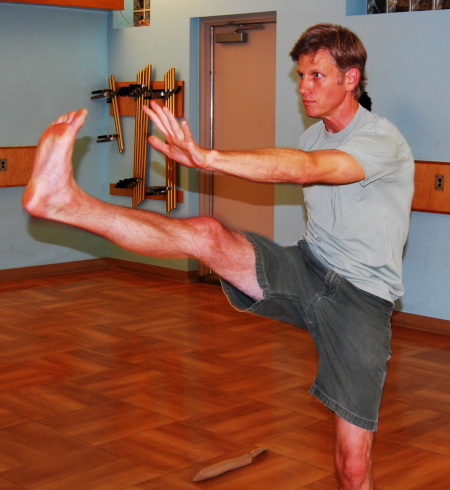 | Class | Check in | June Class Dates | Cost | Location | Address |
| --- | --- | --- | --- | --- | --- |
| Free Intro/Demo | None | Date not determined | Free | Flow Yoga Westgate | 4477 S. Lamar #420 |
| Intro to Golden Shield Qi Gong | Drop in class - 60 min | To be decided | $15 | Flow Yoga Westgate | 4477 S. Lamar #420 |
| Intro to Golden Shield Qi Gong | Drop in class - 60 min | Saturday mornings | Free/Donations accepted | Zilker Park | Location will be posted when the class is set |
Like to try a Class?
Use the subscribe form below to add your email to my mailing list. 
---
I will never sell or give your email away.
You will not get tons of emails from me. Just class info.
You can opt out (unsubscribe) at any time.
Have a question? You can text me at: 512-537-3365 (text and vm only number). If you want to chat on the phone let me know in your text. I'll call you back from my cell phone.